Attitude Is Everything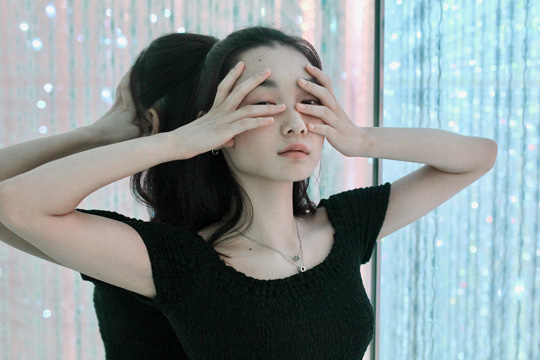 Nana I became a model at age fifteen, and it's a career choice I've yet to regret. I absolutely love photo shoots and everything about the industry.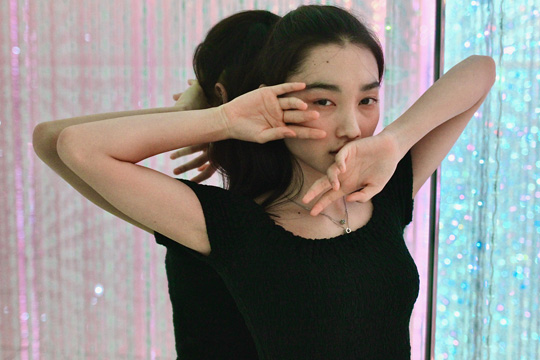 Yasuo You're so pure. I hope you never lose that spirit!
Nana What do you mean by that?
Yasuo What do you think?
Nana I think you mean I'm pure of heart. I suppose you're right. I've always valued kindness and empathy. I think these qualities helped me win the audition.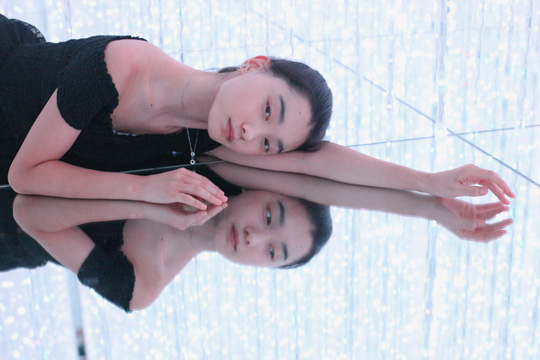 Yasuo When I first met you, you were seventeen years old. You came into the studio and introduced yourself in the most cheerful and respectful manner. You reminded me of a child actress!
Nana I love when I first show up at the studio alone. It's such an energizing feeling, and also so important to greet everyone there.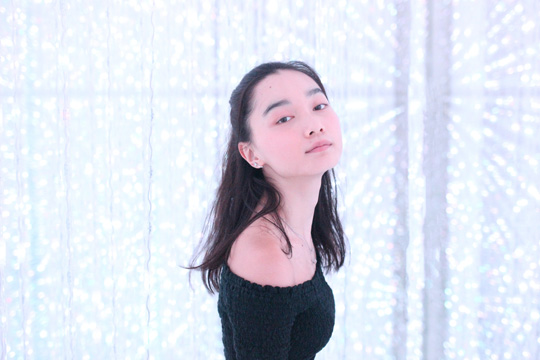 Yasuo You also bring such a specific energy to a shoot. There are many beautiful women in the world, but few have that kind of electrifying spirit. With your personality, you can pull off any clothes or makeup.
Nana I wonder where that energy comes from.
Yasuo I'm not sure, but you have it and that's all that matters.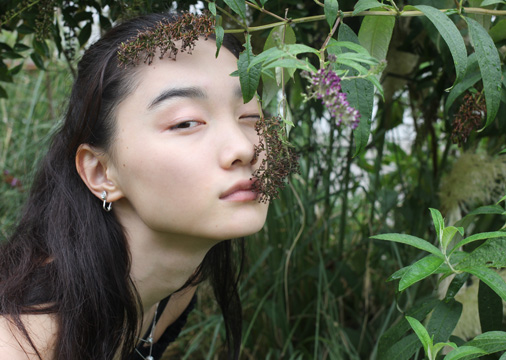 Nana People always tell me that I am at an age where I will experience a lot of change. I'm still not exactly sure what they mean, but things have gotten different as I've aged. There was a period where I didn't have an agency, and I felt like it was up to me to make it happen again. Times have been tough, but I have to trust in myself and know that I can do anything. It's important for me to be happy.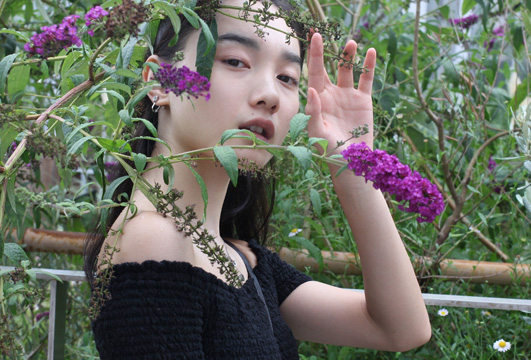 Yasuo I understand how hard it can be to manage all of that on your own. It's hard work.
Nana I used to write all of my emails and do all of my billing. I'm a perfectionist and pretty meticulous about my writing. Sometimes when people found out that I was managing all of my communications and billing on my own, they would be pretty surprised.
Travel Makes You Wiser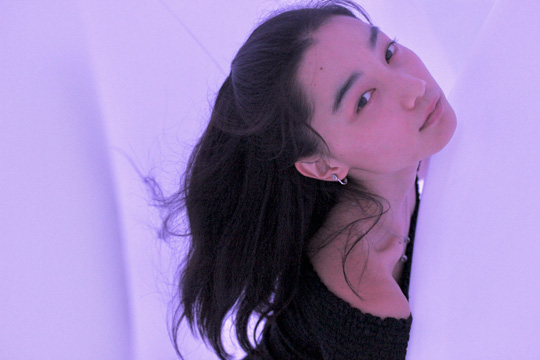 Nana I would really love to learn English and be able to speak to people from other countries.
Yasuo You can meet people from all over the world through the Internet.
Nana I know, but I like being able to visit other cultures and places in person. I want the real deal. It would be cool if I could go study abroad, too. My goal is to go overseas for work, and maybe if I end up in New York, I'll come visit you.
On Building And Breaking Boundaries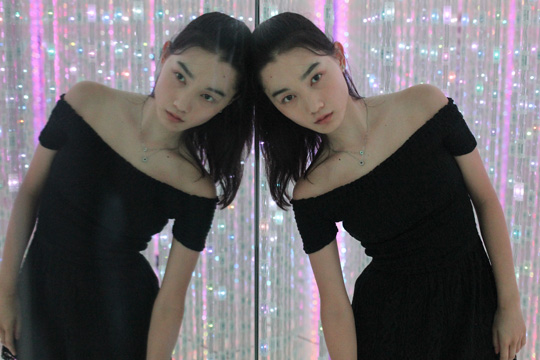 Nana I don't have that many close friends. I'm constantly setting boundaries between myself and others and feel that the people who are truly meant to be close to me will naturally find a way into my life. As a model, I feel constantly scrutinized, so I'm quite guarded when it comes to letting people into my inner circle. I prefer to observe others from afar before fully trusting them. The best people are the ones who are passionate about the things they do.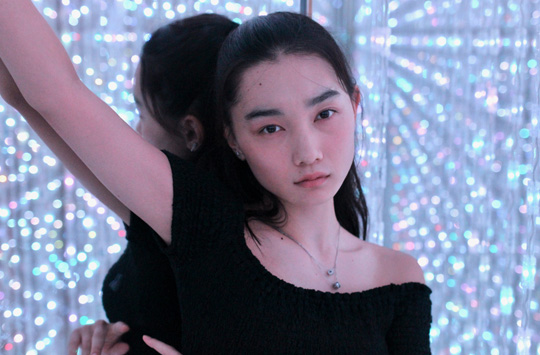 My Health And Beauty Routines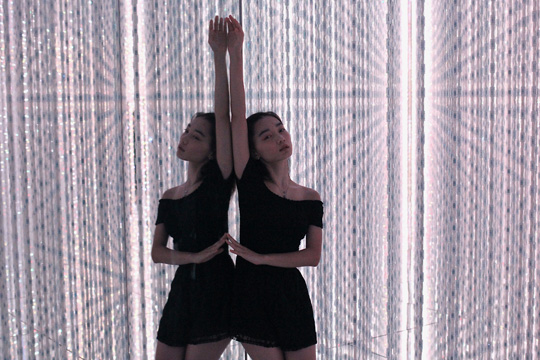 Nana I love moving my body. I've been dancing since I was three years old, and currently take modern ballet. I also enjoy going to the gym whenever I have down time. Sweating gets rid of toxins and makes me feel so refreshed. But it's so important to eat before I do any physical activity, or else I lose a lot of energy. Although modeling requires me to watch my weight, I still enjoy eating nice meals, and try to strike balances between the two. When I feel exceptionally tired, I take naps, otherwise it can be hard to focus on things. It's not great to check your smartphone at night, but sometimes I have to for work, so I try to do my best to not use it in the evenings. On nights when sleep just isn't coming to me, I try to go easy on myself and relax as best as possible.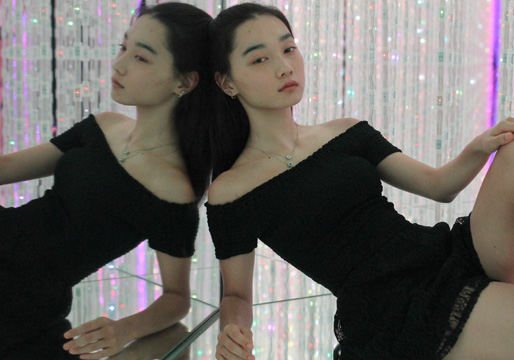 Nana In terms of skincare, I still get acne from time to time. When I have a bad breakout, I'll take a red paprika tablet because it helps control oil production and prevents future imperfections. It's also loaded with Vitamin C. Some of my other favorite products are Chanel's Allure Body Emulsion and Jergens Brilliance Hello Lovely lotion—they're both so moisturizing! For my lips, I love Ettusais's Lip Essence Treatment. Lastly, I use Panasonic's Steamer Nanocare every night before I go to sleep. It's incredibly hydrating.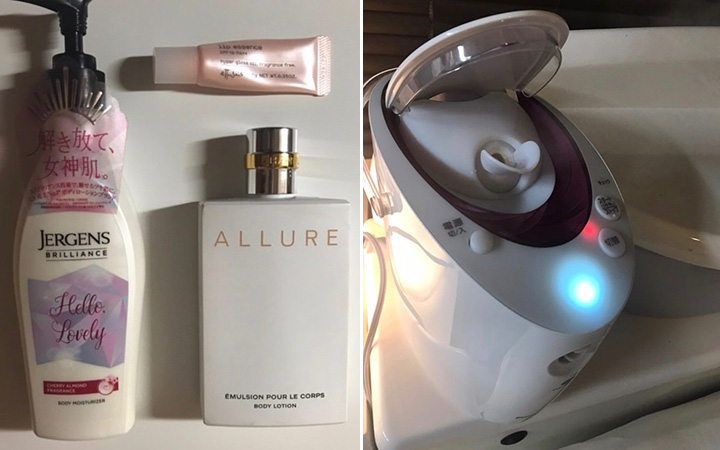 Yasuo I can see the veins on your eyelids.
Nana Yes, I've been told that I have very thin skin. It doesn't bother me though.
Yasuo I don't mean that in a negative way! I find it to be quite beautiful.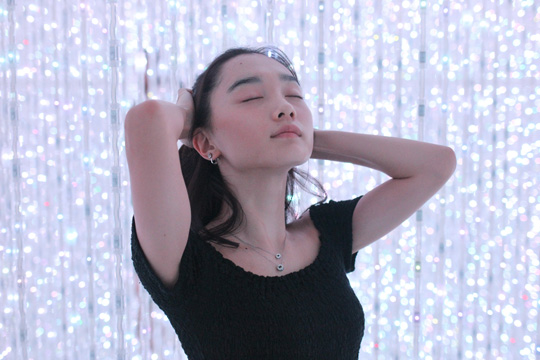 Salt, Sand, and Stars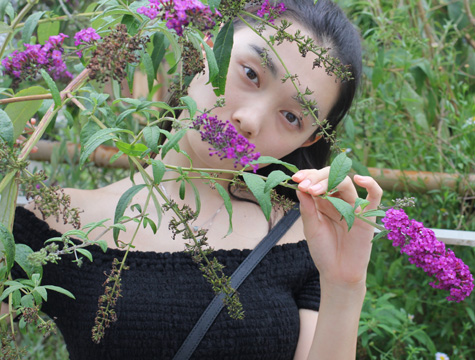 Nana I love going to the beach and watching the stars. When you look at the ocean, you can really tell that the Earth is round.
Be Proud Of Who You Are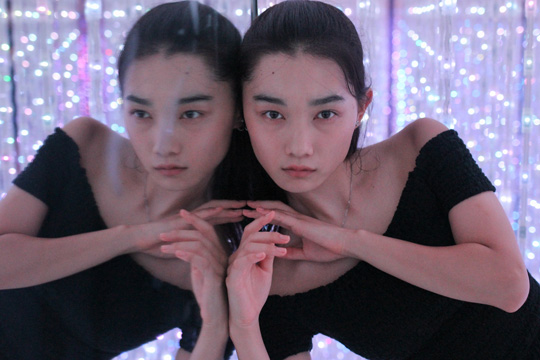 Nana When people ask me for advice, I try to always be as concise as possible. Everyone is different: what's right for me might not be right for others. I respect other people's opinions, and make a point to understand their individual perspectives. The only time I'm ever fully candid is when I'm talking with my mom.
Laughter Is The Best Medicine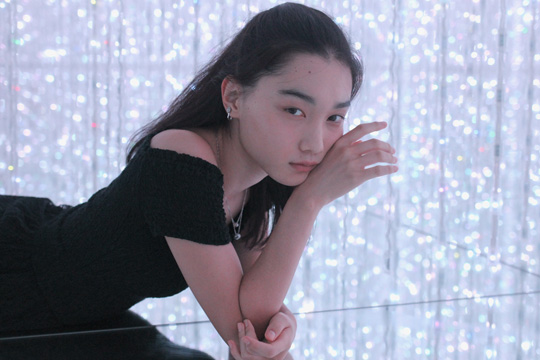 Nana I think people look at me and don't see my sense of humor. I would do anything to make people laugh out loud. Sometimes, my friends tell me my impressions and jokes are boring. I guess I say the same things a little too often!
Treat Others The Way You Want To Be Treated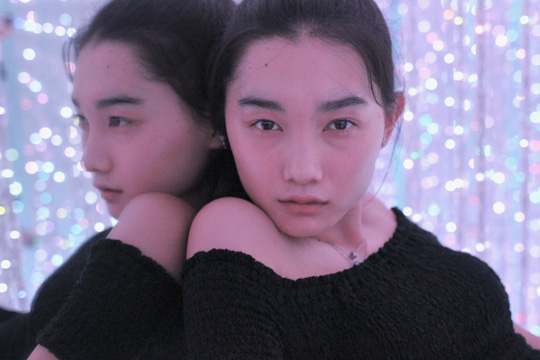 Nana Whenever I fight with my loved ones, I always contemplate how one day they won't be in my life anymore. I never want to live with regrets, so I often apologize right away. The only moment that we have is the one we're living in right now, so I always make a point to live it to the fullest!
Photos / Interview : Yasuo Yoshikawa
Text : Mikako Koyama