You Never Know Until You Try
Yasuo Yoshikawa You've worked as a magazine editor for a very long time.
Airi Hata My interest in editorial work began in high school—I told everyone that I wanted to work for a magazine when I grew up. I got my first opportunity while still in university, when a friend of mine studied abroad and I replaced her as an editorial assistant at Kodansha's ViVi Magazine. At the time, the fashion editor and director Ayumi Gunji also worked in the editorial department, so I frequently consulted her for career advice. She told me that in order to find my best fit, I should become an assistant for each role that I was interested in.
Yasuo That's a fantastic point. Assisting is a very hands on job that really allows you to experience the industry from all sides.
Airi She's an extremely kind person. After trying a variety of positions, I realized that my true passions are content creation and writing. Ms. Gunji did exactly that, so as her assistant, I learned how to create magazines from scratch.
Yasuo What a valuable mentor. Did you begin work right after graduating?
Airi Well, I spent some time interning before graduating college, which is how I initially met Ms. Gunji After graduation, I wanted to continue studying under her, so I became her assistant on the newly created GLAMOROUS Magazine. Shortly thereafter, I became freelance, and eventually joined GINGER Magazine as one of the founding members. I spent five years there before transitioning to FIGARO japon Magazine.
Yasuo What initially drew you to editorial, fashion or beauty?
Airi My first interest was fashion, but of course, that's since expanded. At FIGARO Japon, I covered a lot of different content, including travel and culture. I really like when I have the opportunity to explore different realms and play around a little; I feel like these changes give magazines a little more depth. I also felt quite strongly about learning how to create digital content.
Yasuo I love your desire to try new things. It's really refreshing and inspiring.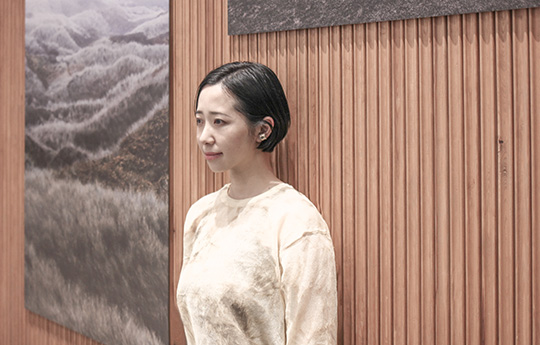 To Teach Is To Change A Life
Yasuo What's this new project that you're currently working on?
Airi When I was the editor-in-chief of digital media, I often tracked the popularity of specific articles. Weirdly enough, I found that pieces with more negative expressions in the titles, such as "You Shouldn't Do This" or "You Shouldn't Wear That," often garnered the most page views. People are so afraid that they won't fit what's considered "ordinary" that they'll often diminish their own individuality in the process. It's all so arbitrary, because who even decides what's trendy and ordinary in the first place? As a young woman, it can be so inhibiting to constantly read such things. Obsessing over the status quo can be quite toxic. After all, it's completely natural for people to be different and unique in their own way. It got me thinking about what I should do to change this situation.
Yasuo Was this your first big step away from the editorial world as you knew it?
Airi There were many times that I helped edit as a freelancer, but I was mainly a part of a team. So, in a sense, yes. I want to have a direct impact on the lives of women, one not through the mainstream media. I'm trying to create my own learning space for women, but it's tough because there's nothing else like it right now. It's taking a lot of courage on my end.
Yasuo I understand that feeling, but you must have hope that there are women out there that would really benefit from this idea of yours. What would you like to teach?
Airi Transmitting information is a big job, because in a certain sense, people view you as a kind of resource. In our information society, women need to know who they are and what they stand for without being negatively influenced by technology and targeted advertising. Trends are not for everyone, and people need to be able to create their own independent opinions about what looks good for them. Nowadays, the influence of SNS is so great that it can be a little anxiety inducing. As a teacher, I want to figure out the root issues of what causes women to feel self-doubt and try to find new ways that we can cope with our unique identities in this ever changing world. At the end of the day, all you have is yourself, so you need to utilize your personality and passion to develop your own future on your own terms.
Exploration Is The Key To Happiness
Airi I really loved letting you do my makeup today. I feel like I learned a lot of new things about myself.
Yasuo In a way, make-up requires a lot of touching, so the way that you apply it is really a reflection of the ways that you feel about yourself and your face. If you apply your own makeup and find it to be very beautiful, then that can be a very gratifying feeling. Make-up is an incredible way to fill yourself with gratitude and self-love.
When I first met you today, I found your natural ease and self-confidence to be attractive, so I didn't try to alter your appearance in any way—I just let your energy shine through all on its own.
Airi When you asked me to bring my favorite cosmetics to today's interview, it really made me reflect on my past choices.
Yasuo What do you mean?
Airi For some reason, I didn't bring the lipstick that I normally use. I realized that I often choose that lipstick shade because I feel like it's a "safe choice" for me to wear. However, it's not the best one for pushing me out of my comfort zone.
Yasuo I asked you if you wanted pink or orange lipstick with your makeup today.
Airi Right, and both of them were colors that I'd never used before. I normally only wear brown lipsticks because I like more natural tones, so this pale pink shade really feels like a new me. When you put it on though, it all clicked—watching you do my makeup helped me rethink my process.
Yasuo Everyone feels like they have certain colors that suit them better than others. I disagree though, and really feel like all colors work well on all people. I wish more people could learn to view makeup as a freeing and inventive process.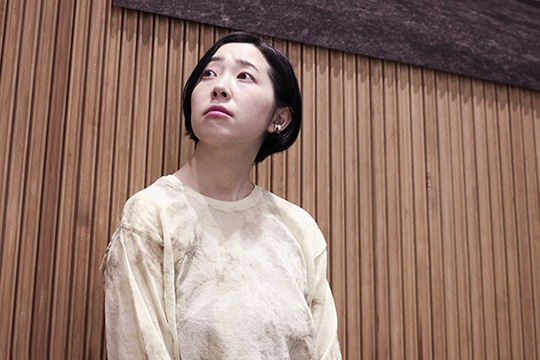 Finding Oneself In The Age of Information
Airi I love visiting the beauty counters in department stores, but I'm so surprised at how many customers select their own colors without confirming them with a specialist. How can you make a decision like that on your own?
Yasuo Well, now there's so much information available about certain products that I would think they research before they go.
Airi That's certainly true, but how can you be sure that certain information specifically applies to you? If you follow what everyone else is doing, then you may miss out on a chance to meet a better you.
Yasuo Many women wrongly believe that there's a one-size fits all approach to makeup. They don't want to make a poor decision, so they often choose what others recommend for them without really pushing themselves to experiment with new colors or styles.
Airi I get that. Up until quite recently, many advertising methods revolved around what styles men liked, or what certain fashion magazines were promoting, but I feel as though that's no longer the case. Now, there's more of an emphasis on serving oneself and your own individual features.
Yasuo Japanese culture emphasizes the importance of caring about and helping others, but I wonder if you can truly take good care of yourself before caring for and seeking to be liked by others. You have to make yourself a priority first.
Airi Whenever I speak with young women, I'm always shocked by how much information they absorb on a daily basis. They have strong instincts and can identify the differences between what's right and what's wrong. They respect others, express themselves appropriately, and strive for self-acceptance, but I can't help imagining how overwhelming all of that must be in today's world. Sometimes we feign certain personalities in order to survive. This is one of the many reasons why I wish to create an offline space of communication where women can connect and discuss their respective challenges.
Yasuo Technology creates these problems not only in Japan, but also in the United States. However, the United States is a little bit better about providing counseling for people, whereas Japan really needs to improve in that arena.
Airi I feel similarly about that idea. I don't have any specific role models that I admire, so I really feel like I'm starting from scratch with this project. There will be many challenges, so I definitely need courage, but I feel invigorated by the idea of getting to meet new people and finding new inspirations. My energy is boundless!
These Are A Few Of My Favorite Things
Yasuo It's such a shame that I couldn't see your favorite lipstick! I always love to see what people carry around with them. What are some of your other favorite products?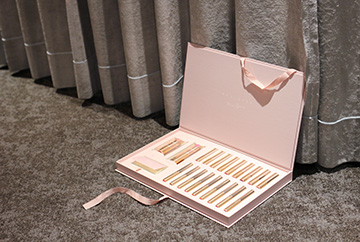 Airi Well, this item isn't necessarily my favorite, but I love the message surrounding the brand Opera. It's a young brand in Japan, and they recently revitalized the advertising in hopes of connecting with a more contemporary crowd. Their new message emphasizes the importance of self-affirmation and self-confidence despite what others may think of you, which I think is really beautiful and heartwarming. Cultivating the idea of self-love in today's youth is more important than ever.
As you can see, the packaging is quite special—I believe they designed it like a painter's palette in hopes of encouraging people to experiment and play with various colors. The lipsticks are really smooth in texture and highly moisturizing.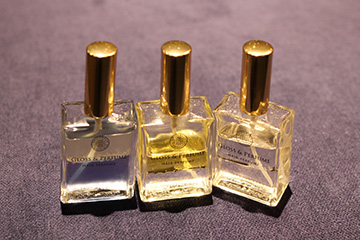 Airi 
I'm also really into hair perfume, particularly the ones from YUMEDREAMING. Not only do they give your hair a nice gloss and sheen, but they're also such gentle, grounding scents. You can even layer them for a more nuanced approach. They're a great choice for someone like me, whose anxieties, emotions, and expectations often feel overwhelming in the face of a new challenge. When I'm getting ready for the day, I try not to let my thoughts run wild, and instead try to objectively look at my condition and let my scent(s) do all the talking.
Photos / Interview :  Yasuo Yoshikawa
Text : Mikako Koyama
Location:BoConcept Aoyama