Portraying Love and Life Through Painting 
by Tomoko Hokyo
・・・
TOMOKO HOKYO ・ ARTIST
Text・Tomoko Hokyo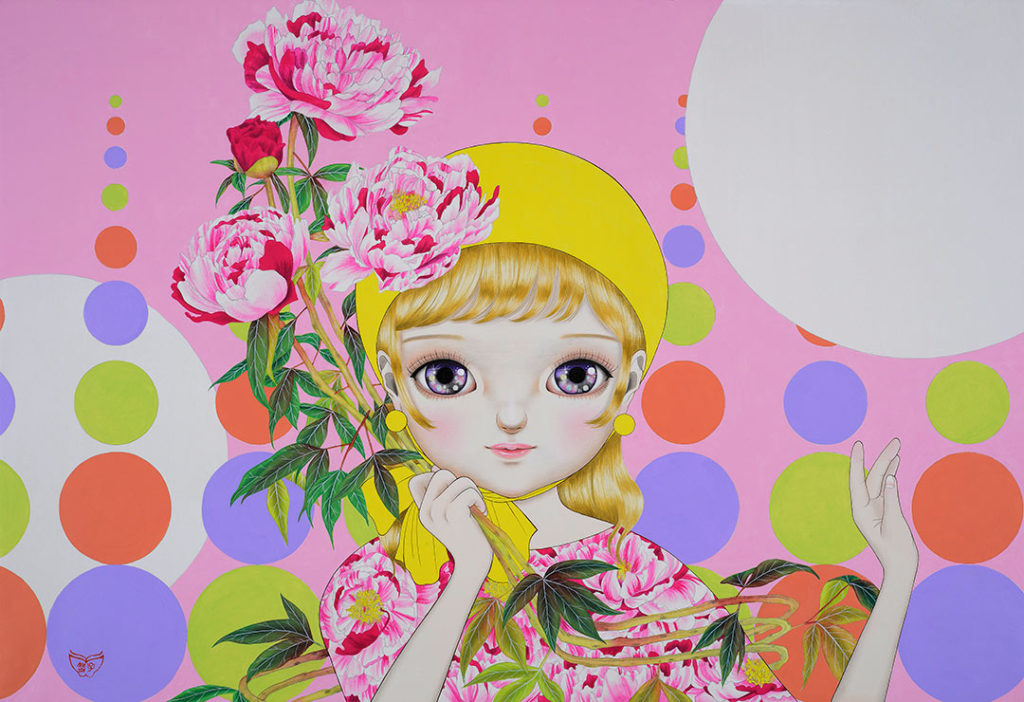 Many people have a hard time feeling good about themselves and let their insecurities keep them down. I've come to believe that self-love and self-care are the keys not only to deeper, more authentic connections with those around you, but also to personal freedom.
When I finally realized this idea, my perceptions about my life and the entire world changed for the better.

When I was little, I lived in a house adjacent to magnificent cherry blossom trees. Every spring, the trees would bloom and shed its petals. Watching it always made me feel a bit melancholy. But there was one tree that was a different species of cherry blossoms: it always budded and blossomed while the other petals fell. It brought me such joy to see the cycles of nature unfold right in front of me. The sense of renewal in nature inspired me to create this work, which depicts a cherry blossom tree turning into a girl.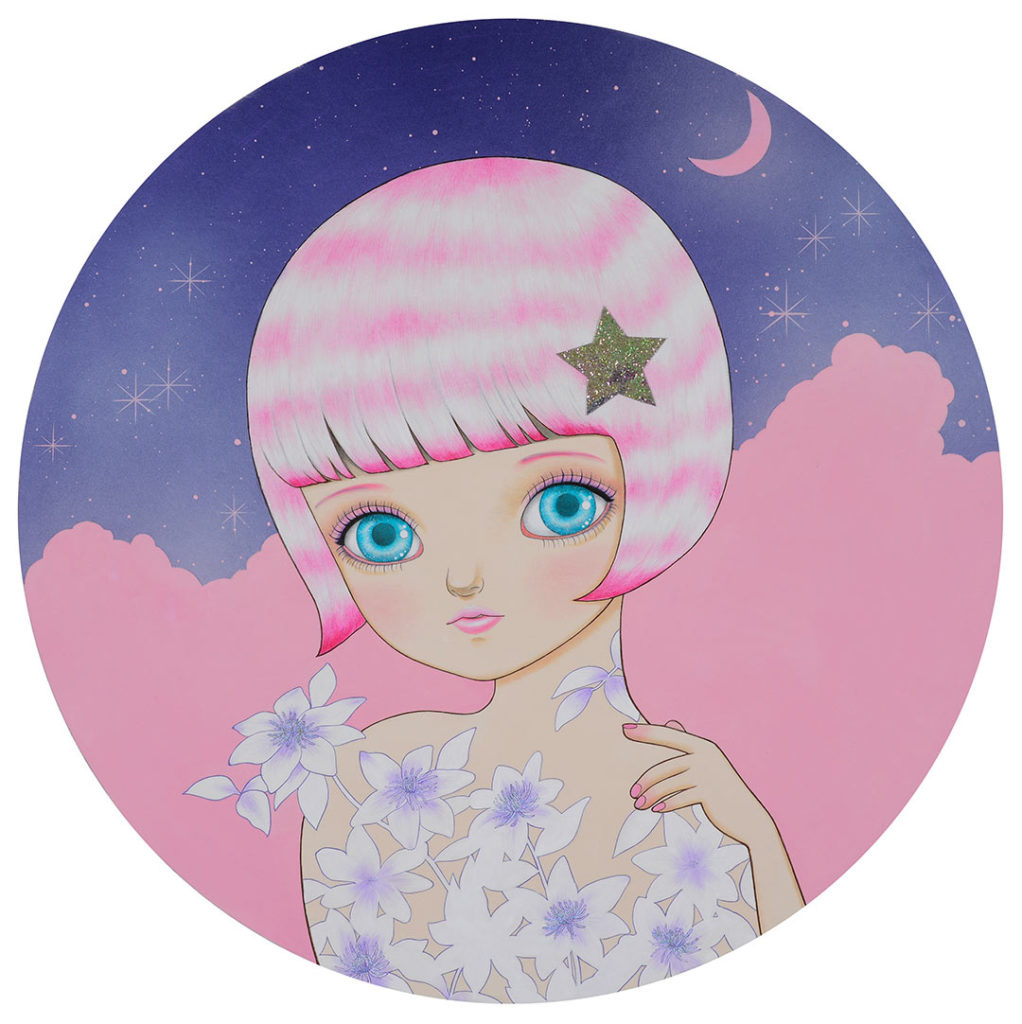 She looks older than her age and wants to grow up fast. She longs to be seen not as a child, but as a person, as a human being.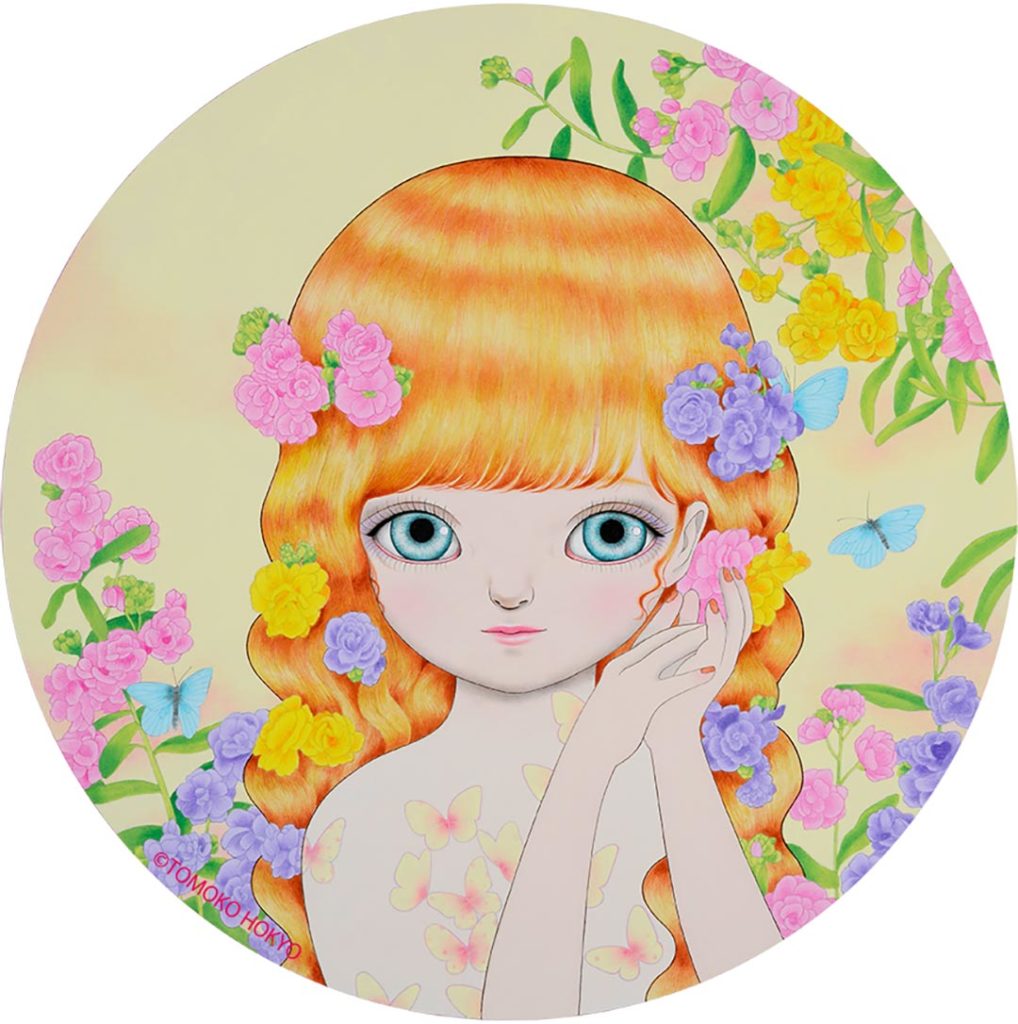 She wants to be loved like the flowers. She looks to you longingly with her beautiful eyes. Every child deserves unconditional and never-ending love.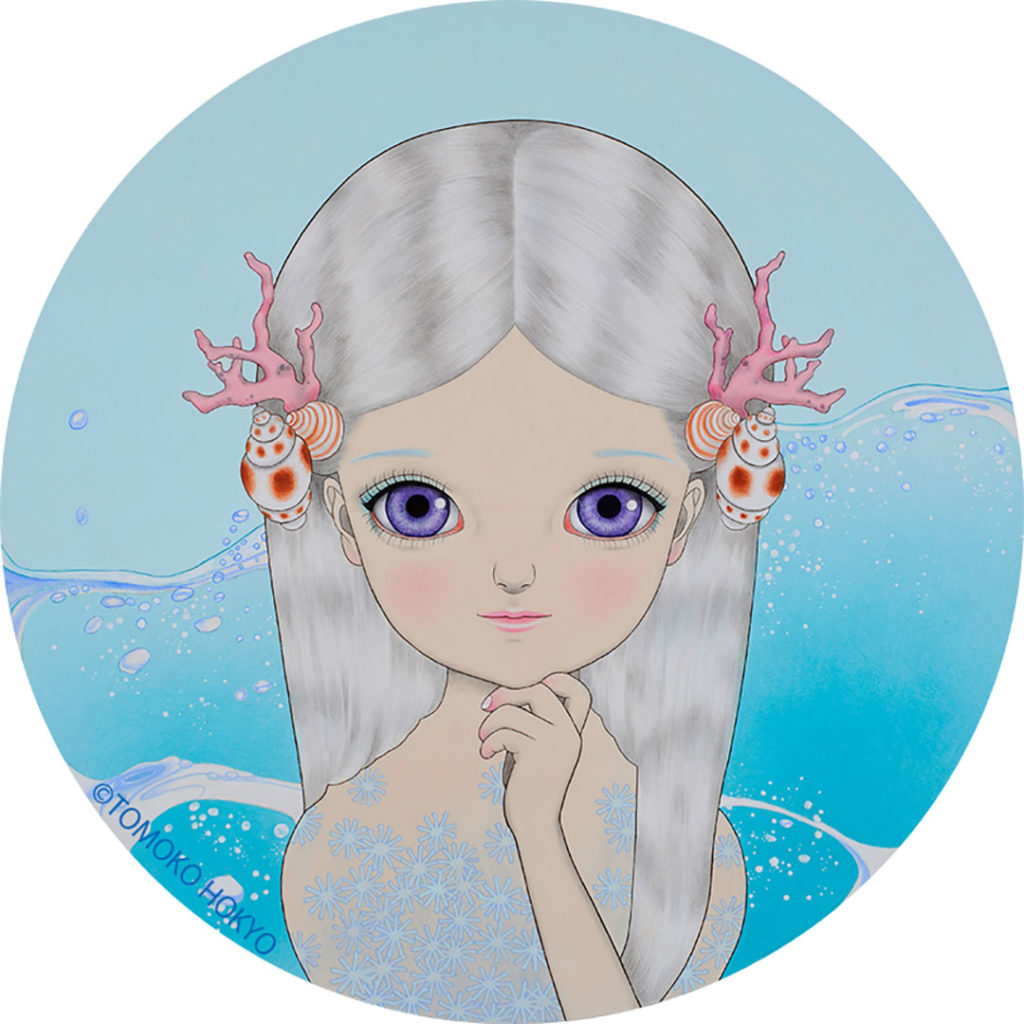 I feel that there are many parallels between the ocean and children: while both can be so beautiful and pure, they also have very violent and cruel sides. I created the work on an oval canvas so it would look like a little girl peeking out of a submarine window.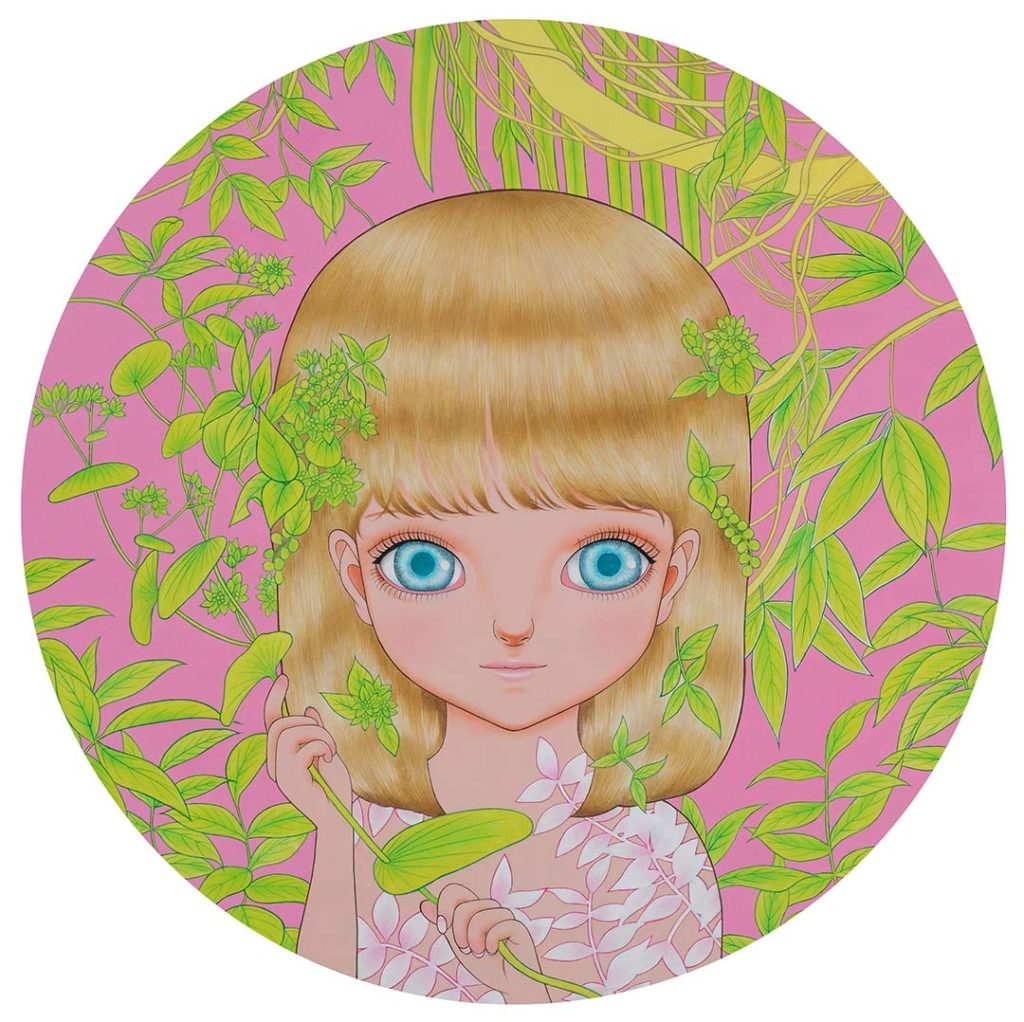 Deforestation is threatening our planet. It's absolutely devastating. We live and depend on nature for our survival. I wanted to demonstrate an appreciation towards the Earth and acknowledge how it's the basis of all human roots.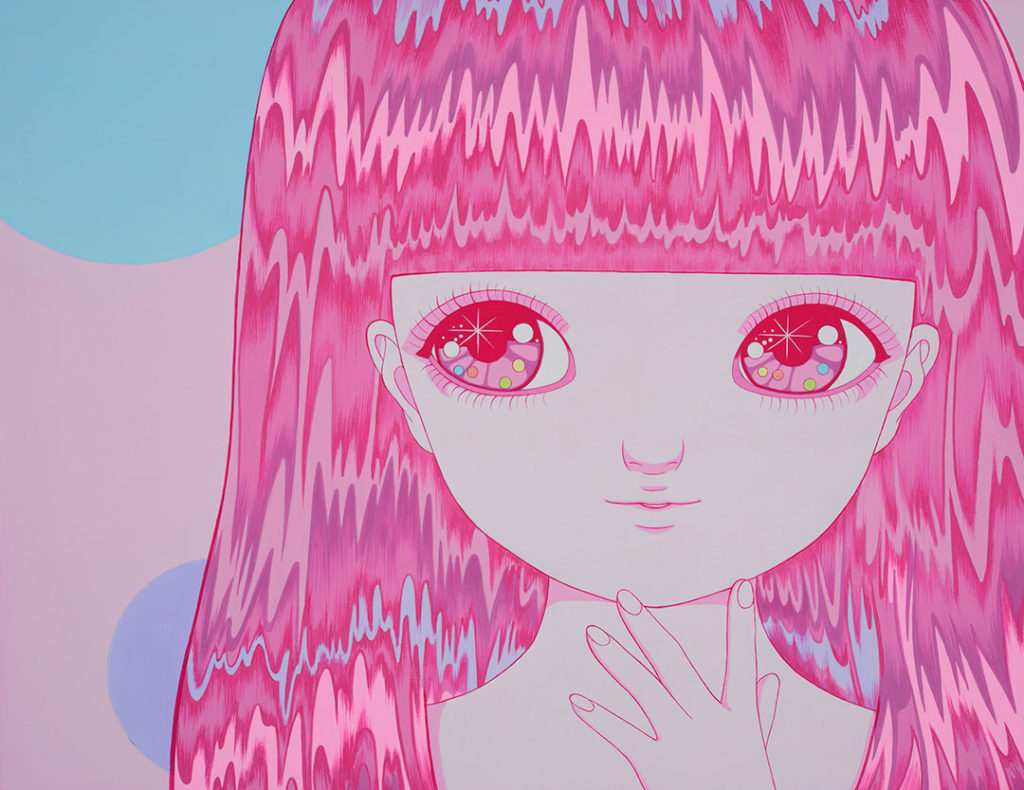 I've recently been contemplating the color pink and all of the ideas associated with it. It's commonly perceived as a very feminine hue, something that's innocent, erotic, weak. My new show exploring this topic, called "Pink," will open at the Isetan Gallery next year from May 6th-12th.
・・・