Flying Free
Yasuo Yoshikawa(YY)  The creative input that you gave me while I was brand advising for CHICCA was so incredibly helpful. I had no idea that you left Hankyu's! You must have an incredible client roster these days.
Keiko Soda(KS)  Yes, I left them in March of 2018. Although I contemplated leaving when I turned fifty, I didn't actually take the plunge until five years later. My boss and colleagues were all very shocked.
YY  I'm sure, probably because you were such a key figure there for so long. 
KS  My colleagues and I would sometimes have misunderstandings because they believed I was being too tough on them. But our customers' needs were my top priority, and it's my job to be honest. I truly believed in bettering the company through my role. 
YY  You are quite blunt. I know very few other people who are as direct as you.
KS  Well, as a woman, you learn so much about beauty and self-care, and being a cosmetic buyer only added to that knowledge. I felt an unrelenting need to pass down all of the information that I'd learned over the years to a new generation of buyers. And although my family encouraged me not to leave because my retirement was five years away, it seemed imperative that I leave sooner rather than later. Servicing the same department store for so many years came with limitations. 
YY  You mentioned your skill at assisting customers, but did you also have expertise with the branding and marketing of cosmetics, as well?
KS  Yes, both of those things. When I first became a Hankyu's buyer, I was given many opportunities to travel overseas. I learned from not only the sales counter, but also countless creatives, marketing execs, PR agents, journalists, event coordinators, you name it. As a result, my personal network and knowledge of the industry grew extensively.
YY  That's really impressive, particularly because you don't hear much about buyers collaborating with creatives.
KS  Well, it was my job to know each product inside and out, and then turn around and sell it!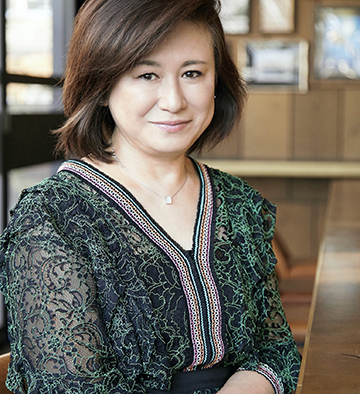 The Beauty of Balance
KS Beauty emanates from within. It's important to strike a balance between your mental and physical well-being, and if that's lacking, then your complexion will start having problems.
YY Right, even if you're incredibly athletic and fit, you still need to find mental harmony as well. It's quite challenging to feel good overall if either of those things are missing.
KS Moving, eating, resting, and cleansing— it's these four elements that help maintain a healthy body and mind.
YY I agree! Resting after expending energy is crucial.
KS Absolutely. When one achieves the balance between yin and yang, it really shows externally.
Experiencing both comfort and discomfort is vital. I wish more women could recognize the difference between pushing yourself in a positive way and creating pointless tension. Learning how to relax and treat yourself can make womanhood so much better. Through my work as a beauty consultant, I've learned about so much more than cosmetics, including inner beauty, circadian rhythm, and the female life cycle.
YY So, you learn about personal wellness, too?
KS Yes. Hormone balance plays such a large role in women's overall well-being. And of course, finding the right skin care products based on skin type are also crucial. I'll often use my knowledge to help recommend specific products for women depending on the issues they're experiencing.
YY You must have tried thousands of products over the course of your career. How do you decide which ones to use in your daily beauty routine?
KS The market is always coming out with so many fantastic new products. I love experimenting with each brand and learning about their philosophies. One of my all-time favorite products is SKII's Facial Treatment Essence, especially on certain days when my skin is feeling drab. It instantly rehydrates and smells wonderful. Their mask is also incredible as well.
I also can't live without La Mer's Crème de la Mer. I love how thick it is, and when applied onto warm skin, it melts right into your pores. It's so soothing.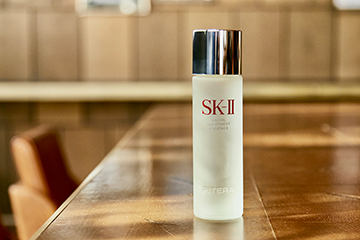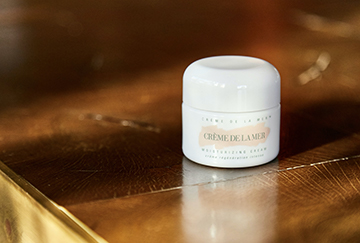 The Truth Will Set You Free
YY I really admire your dedication to helping others, but also the ways in which you prioritize self-care. How do you balance the two?
KS I honestly don't see them as being two different things—I feel very fulfilled when I help others.
YY That's lovely. By making it clear that you feel genuinely gratified by assisting others, those requesting help can feel like less of a burden.
KS That's true. My mother always reminded me that not everyone is going to like or appreciate me. I know that I can be pushy, and that I might agitate someone by accidentally crossing their personal boundaries. But more often than not, I act this way because I want people to select the best option that they possibly can, whether they're choosing between products or major life decisions.
YY Personally, I think that your sense of honesty is your best trait.
KS I do try to bite my tongue when it comes to my family and friends, but I want people to understand that I have their best interests in mind. Working at a department store for thirty-two years has granted me the ability to see things from a customer's perspective. If I'm known as outspoken and aggressive simply because I'm telling the truth, then I don't mind that.
YY You see that being honest is one of the only ways to truly expand and grow as a person.
KS Right. I have no regrets about speaking my mind or going my own way. Although I worry about how these things may impact my future from time to time, such uncertainty and anxiety only powers me forward. It's all about the freedom of adventure and enjoying the ride!