A CONVERSATION WITH KEIKO YUDA
On Working As An Editor
Yasuo Yoshikawa(YY) You recently became editor in chief of BAILA. Congratulations on your new position!
Keiko Yuda(KY) I was at Maquia for five years and felt great about my efforts to help grow that publication. BAILA grants me the opportunity to try new things, and I'm very excited.
YY I remember when you were at Maquia. I once saw you carrying around a magazine draft with all kinds of notes written on it. You're very invested in your work.
KY Yes, I do that for every issue. I want every article in the magazine to seem full with no fillers. I think this goal also extends into my personal life. It's important to be in an environment where you feel comfortable – surrounding yourself with what and who you love makes you feel good, and that's what I try to achieve with the magazine. I have to have confidence in the [magazine's] content before our audience can. I strive for authenticity and always maintain a sense of curiosity and open-mindedness. I try to attend press releases, but if a topic really interests me, I'll conduct an interview myself. I want to give my audiences the best, and that's what I've been striving for throughout my entire career.
YY So, what's the process of making a magazine?
KY First, I brainstorm and play around with words. I like coming up with catchphrases for each issue. I often do this before our meetings before we even begin working. For example, we hadn't done an article on drug-store cosmetic brands, and I thought we should highlight affordable cosmetics for women. I throw my team the idea and ask them to contribute, and just like that, they start working right away.
YY Wow, like a conductor for an orchestra!
KY Soon after that, ideas bubble up, and we get excited when they start taking shape. 
YY That sounds so fun. It's like you let go, and see what happens.
KY Sometimes, I feel like I know what will happen, and other times, I don't. It never turns out exactly as I first envision, because I don't have control over the outcome. It's always interesting to see the final result—I often find myself thinking, "wow, so this is how it turned out."
YY That sounds similar to the process I go through when creating cosmetics.
KY In the beginning, when something didn't turn out how I wanted, I got stuck thinking about it. While working at Maquia, I realized that granting my team some freedom made them more proficient, and they thrived. Although my ideas weren't exactly as initially planned, they still turned out great because I was working with a wonderful team of people. I can't possibly do everything on my own. The power of teamwork is important, and you can achieve much more with multiple brains instead of one. I now enjoy seeing how things turn out and recognize the beauty in exploring diverse perspectives.
YY Still, it must be hard work, leading a team like that. How do you manage your work/life balance?
KY My hours are long, and when I'm in the office, I'm talking about work all day. I cherish spending worry-free relaxation time with my close friends at my favorite places. Relaxing is my ultimate luxury. 
YY It's crucial to carve out relaxation time to recharge. That way, you're more productive and focused and end up doing better work.
Trusting Your Own Natural Beauty
KY Lately, people have been talking to me about how they're more invested in beauty and self-care. It's definitely a trending hobby. People used to say that they wanted to look like a certain model or actress, but nowadays, they're starting to look more into themselves, and trying to find their own unique beauty. Self-acceptance is the only way you can feel good about yourself, so if you can look at yourself in the mirror and say 'I look good today,' then that can mean a lot.
YY Yes, I hear that a lot. I think that's what our beauty industry is heading towards. 
KY Yes, if you feel good about yourself, then you feel better overall. You become more relaxed that way. For example, I had long hair my entire life, and recently cut it. My family was not so receptive and kept questioning me if I liked it. They're still not used to seeing me with short hair and wonder if I'm ever going to let it grow again.
YY They have an image of you with long hair, and they can't let it go. 
KY You know, I have to embrace it, or I can't move forward.
YY We all have to accept ourselves and take care of ourselves.
YY I still regret my 20's and wish I could have embraced my beauty back then. I wondered why I couldn't see it, but it was because I compared myself to others. Insecure people have a hard time recognizing their own beauty, and it can take them a long time to get over their imperfections. I think that if you can ultimately accept them, then all of your past struggles are not necessarily a bad thing, because they helped make you who you are today. You can then empathize with people and appreciate them.
YY While working with models, I noticed that they're forced to learn this idea very early on. It's crucial that they recognize this quickly because their careers often begin when they're young and usually don't last very long. I want these models to share their struggles, and reveal how they've overcome their insecurities to get to where they are now. People need to recognize these things, so they won't turn to cosmetics as a way to alter their looks. I want to change this way of thinking in women and young girls, and send a message that champions self-acceptance. Embrace your natural self first, and from there, add enhancements.
KY Back when I started working at my first fashion magazine, I didn't know what to wear, and every day was a headache. I convinced myself that I was too short, and didn't look good in any clothing. When jeans became a trend, I was especially mortified. I consulted a stylist, and she told me that if I'm not comfortable in it, then I shouldn't wear it. When I realized that it was perfectly OK for me not to wear jeans, it lifted me, and now I hardly ever wear pants.
YY I have a 17-year-old daughter. She used to be really thin and looked particularly great in skinny jeans. As she aged, she became more shapely and lost her rail-thin, boy like figure. She became really upset and didn't want to wear skinny jeans anymore. One day, I suggested she try flare jeans. They looked great, and she recognized that she's developed in a more feminine way.
KY Oh, that's wonderful. Advice like that, and at the right time, can be life saving for a young woman! Had I not received that stylist's advice, I wouldn't have thought to find my own sense of style, and not succumb to what everyone else was doing. Personally, it was realizing that the general audience for my work is not composed of models, and that they don't have figures like models. I wanted to design a magazine that readers can relate to, and support them in discovering their own beauty and style. My long lasting mission is making a girl realize how beautiful they already are or can be.
"Beauty" Is What You Make Of It
KY I like things that make me feel comfortable. When I turned fifty, I cut off my long hair, and now you can see more of my features. For an extra dose of spark, I also got my ears pierced. Initially, I wanted pearls but didn't want them to seem too formal. I decided on a pair with a horn from TASAKI. They suit me perfectly, a combination of class with a little bit of edge.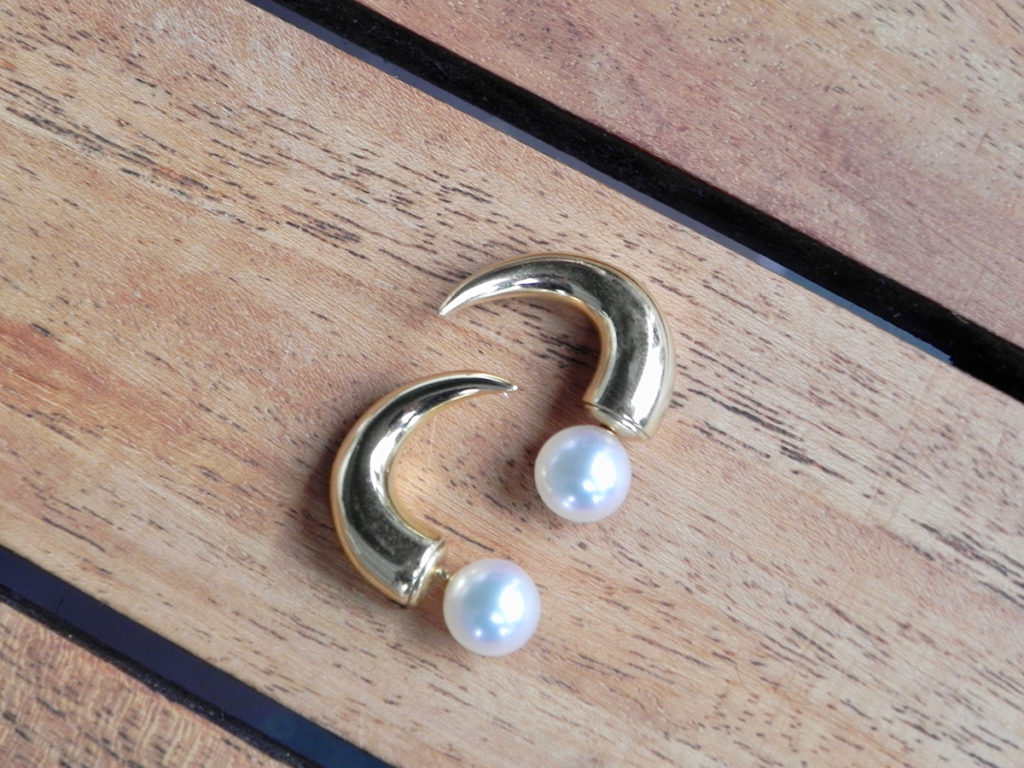 I recently started using a face tightening massage machine called REFA from Shiseido, and another from Zogankin that emits high frequency waves. Keeping a nice jawline is a priority of mine, and since they're so easy to operate, I use them every day.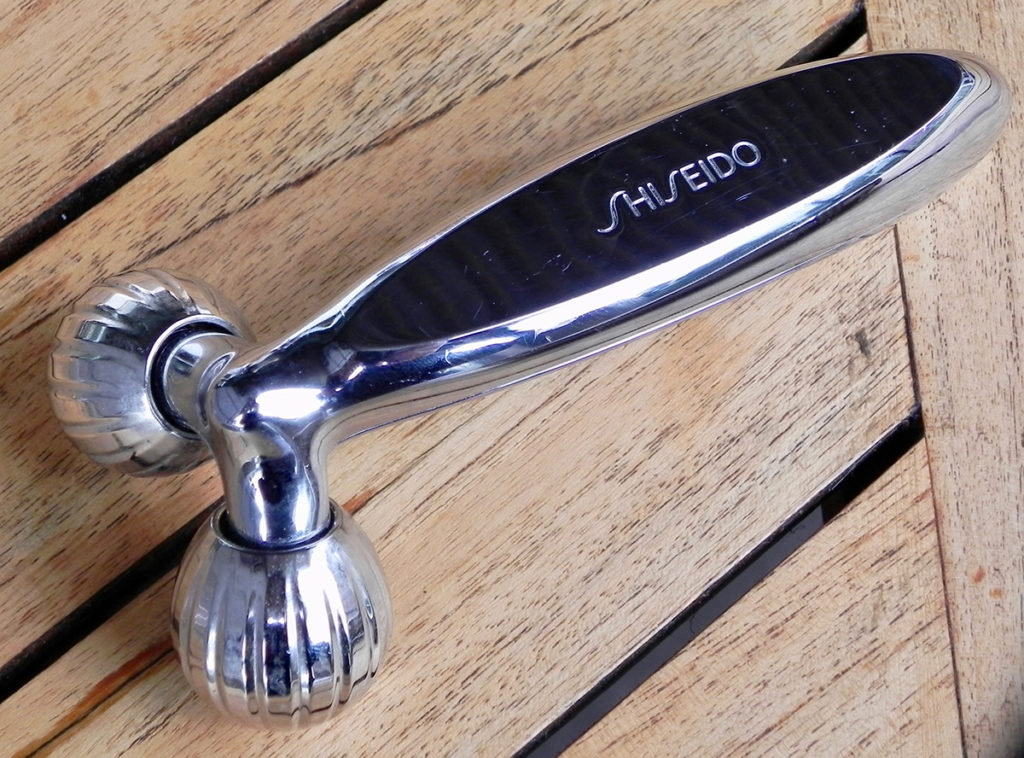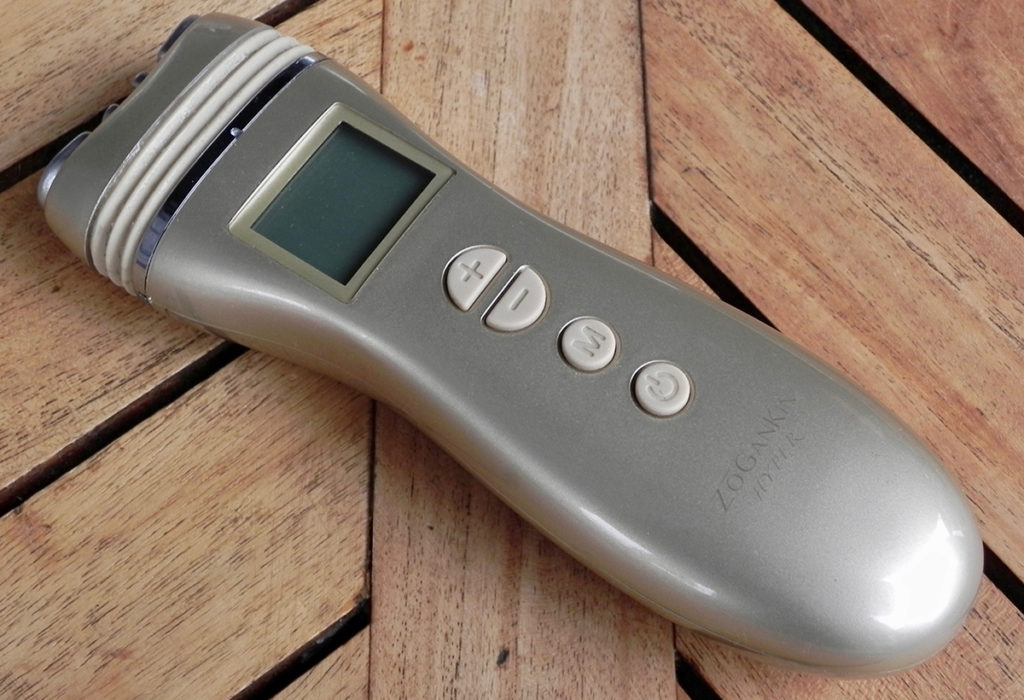 I also use an Alavita cream with 5Ala, a mitochondria-rich ingredient that helps rejuvenate your skin. It's from one of the creators of a pharmaceutical brand called UAE. Even after only one use, I could instantly see my skin's revitalization. I love how it's both oil and cream based, which helps moisturize and prevent dryness.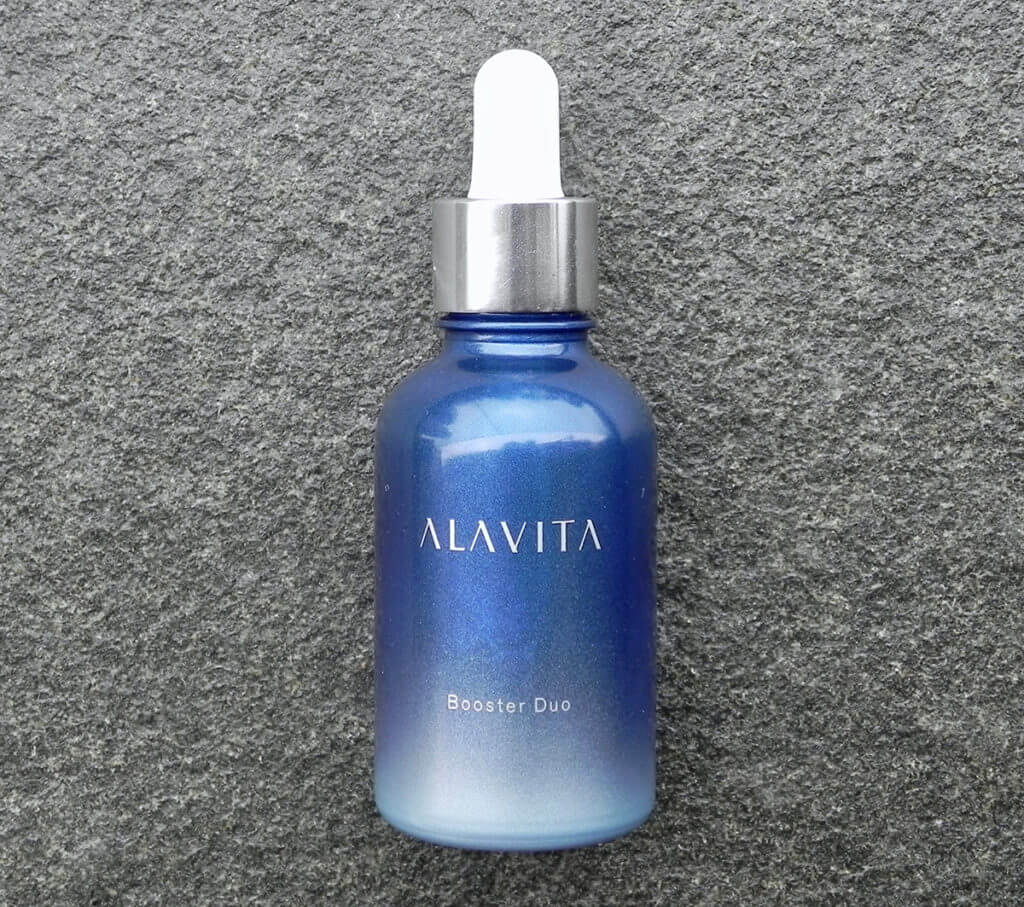 YY I can see that it's moisturizing, yet it feels very light. I love these types of creams.
KY I have to test all kinds of creams for work, and it's really great. But I have to be very careful not to stress or damage my skin, so I love oil-based creams because they help protect it.
YY I see that women who take care of their faces have skin that's very smooth, but thin. It's important that you protect your skin by adding an extra barrier.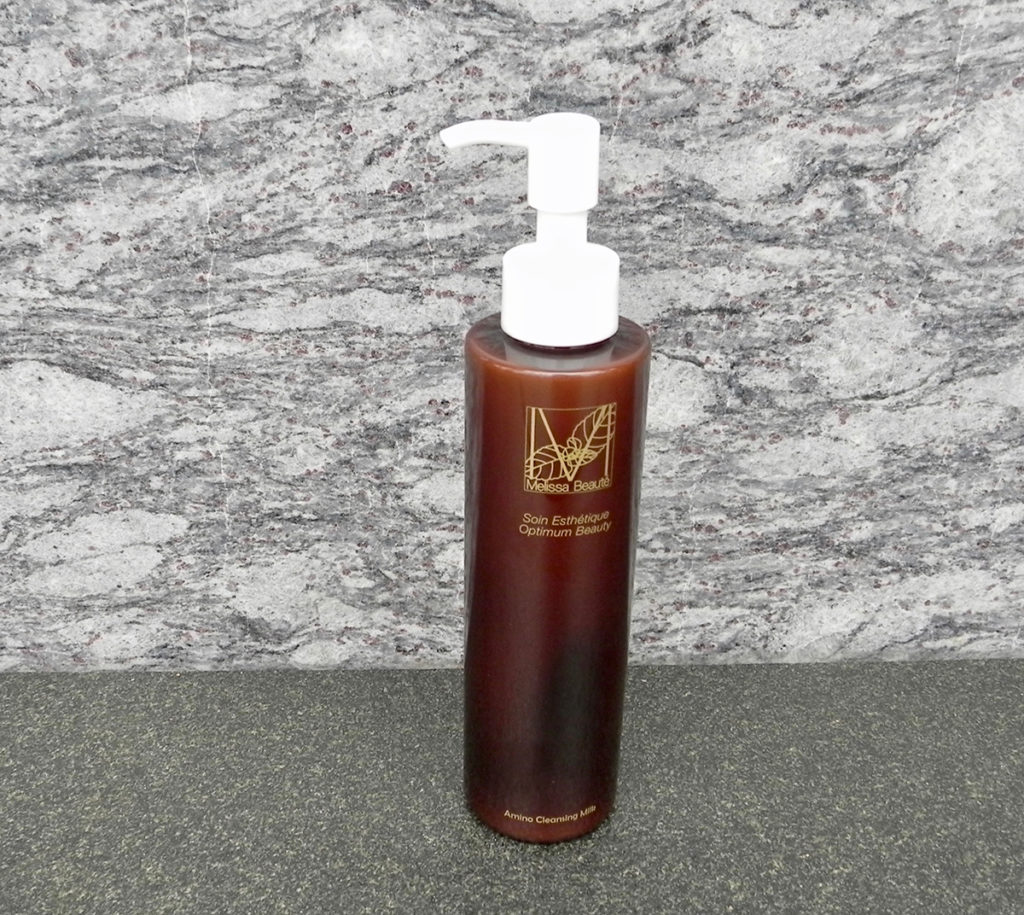 KY Selecting the right type of cleanser for your face is also very important. You have to be careful to not over wash your face because that can lead to problems. I've been using this cleansing milk from Melissa B Naturally for many years now. While cleansing milk is gentle on the skin, it has the tendency of not doing the trick entirely. This is one of the only ones that wash off all dirt and makeup while still remaining gentle. My skin gets irritated if I use anything else, so I can't live without this. To protect my skin, I use Chicca's foundation, blush, and eyelid flash. They help cover my imperfections while keeping my face looking lively and natural. They make me love my skin.
YY Yes, base makeup is an important element for women.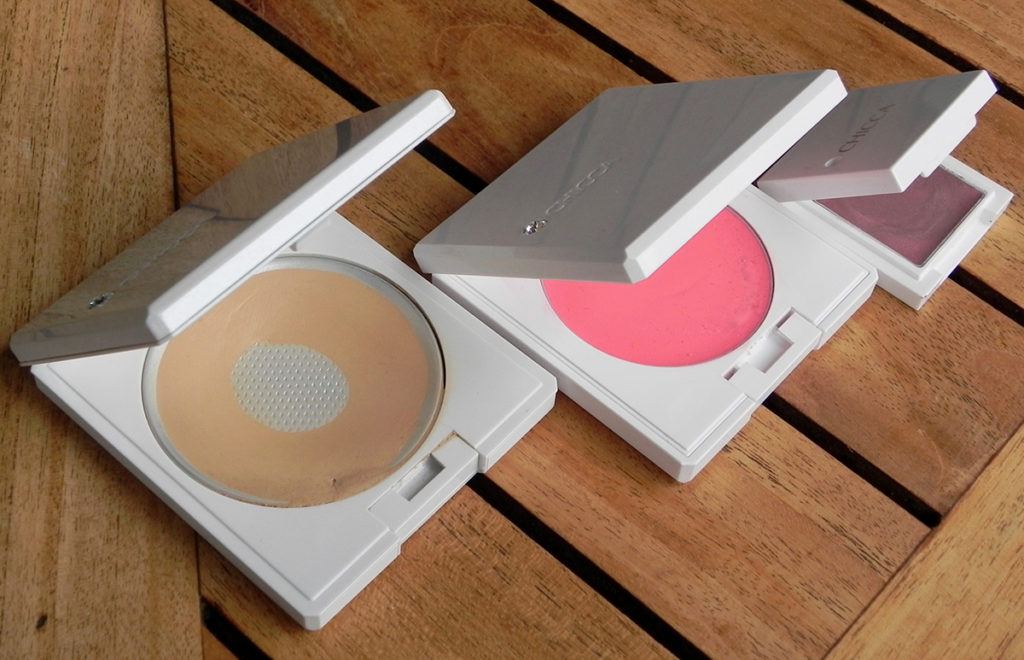 KY I just recently started using liquid eyeliner for my eyes. I love this one from UZU– khaki and brown have a slightly transparent look. It glides on smoothly and gives a natural look that's not overwhelming. Also, the brush is high quality and easy to use. I enjoy finding makeup that I love. It makes me happy. Because I'm testing products at work all the time, I know when something is the "real deal." Once I find something that works for me, I keep it for life and never let go.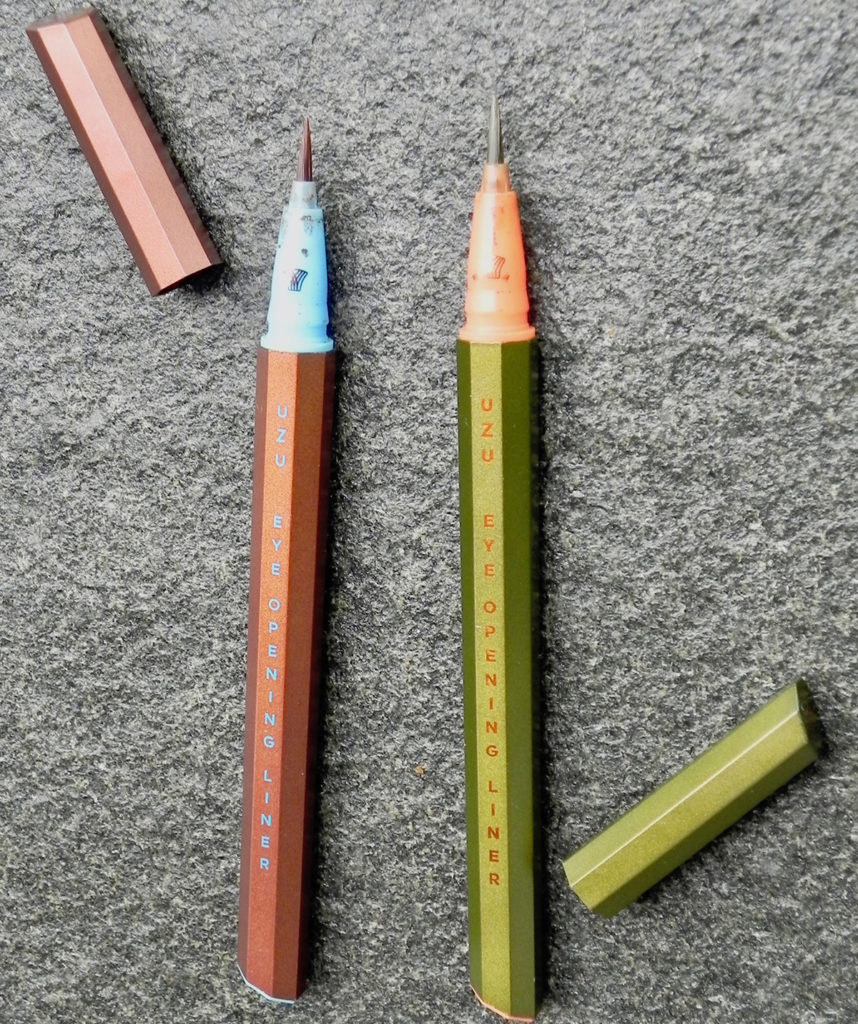 YY I can see that you know what you like…
KY Yes, finding what "works" can be so energizing. When I look back on my 20's, there was so much that I didn't know, and I've come so far since then. Now, I feel blessed to know what I truly like and what makes me happy. I've realized that getting older is not so bad after all.
Photo : Yasuo Yoshikawa
Text : Yasuo Yoshikawa