Tell us a little about you. 
I'm a musician and model currently based in Brooklyn. My dreams of starting a band originated at age six, shortly after I began learning how to play the guitar. I formed Miss Grit about a year ago and feel so fortunate that my work has been well received.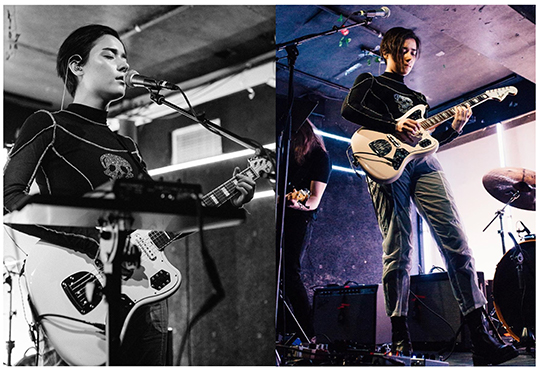 After recently completing UK tour, I also had the amazing opportunity to open for Cigarettes After Sex, as well as release a song on their label. 
How and when did you start modeling? 
It's actually kind of a weird story. About three years ago, I was getting my blood drawn, and the nurse asked me for my height. When I told her that I'm 5'9", she suggested I give modeling a try. She even recommended some agents to me, which is how I landed with my current representation, We Speak.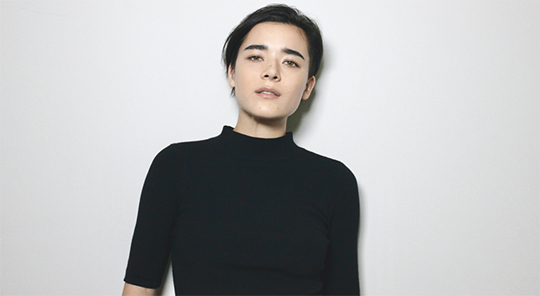 How do you balance such demanding careers?  Do they overlap in any specific ways?
They actually complement each other pretty well. Both are rooted in creativity and come with pretty flexible schedules. I also think that casting directors like seeing my other passions outside of modeling. I'm so lucky to be able to do both simultaneously.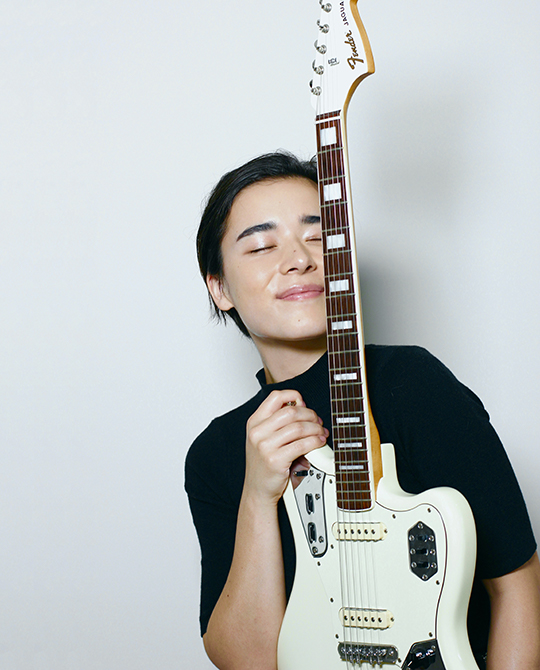 What are some of your goals for the future?
I would love to be a full-time musician and model for brands under my stage name, Miss Grit.
How would you define your personal style? 
There was a time about two years ago in which I felt really uncomfortable in my own skin. I've always dressed pretty in sync with contemporary women's fashions, but it wasn't until I chopped off all of my hair that I realized that my personal style isn't feminine. 
I was never satisfied with my long hair, but I didn't actually realize the power it held over me until it was gone. It was as though a huge weight was lifted from my shoulders—I finally felt like myself. After that, I realized that a lot of more feminine trends just aren't for me, and that's totally OK.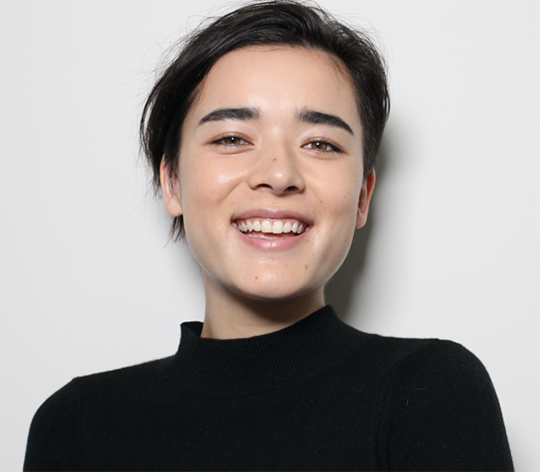 What helped you overcome your insecurities?
I used to have a really hard time embracing my imperfections. I frequently compared myself to others and felt discouraged by my differences. But traveling to Shanghai changed my mindset entirely. Their beauty standards are so different from those in America. Things that I personally considered to be quite beautiful were not as regularly accepted there. It helped me realize that beauty is a completely subjective ideal, and that it's impossible to please everyone's different perceptions of it. I might as well just try to please myself!
Did this realization help change how you view your careers?  
When it comes to modeling, I've developed a healthier mindset when approaching castings or jobs. Instead of trying to be the girl that they're looking for, I strive to just be myself. Making music is the exact same situation. My work can't please everyone all of the time. It's way more rewarding to make something that I feel genuinely represents me and have people like it than try to produce something I'm not. 
Do you have any daily self-care routines?
Cooking is very therapeutic for me because it gives my mind a break from the stresses of the day. I really enjoy making Korean dishes—not only is it my favorite kind of food, but it also helps me feel more in touch with my culture.
How do you center yourself when life gets stressful?
I really love applying face masks. There's something so soothing about taking care of your skin. I'll usually put on a mask, light a candle, and either clean my room or listen to a podcast. Listening to my favorite music also helps.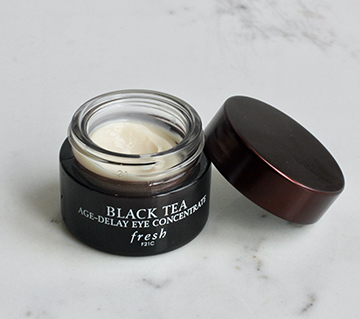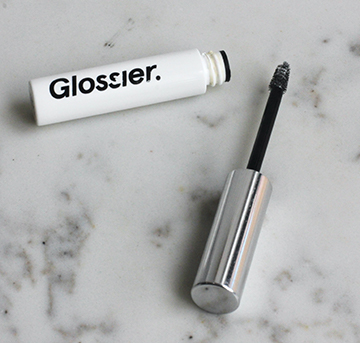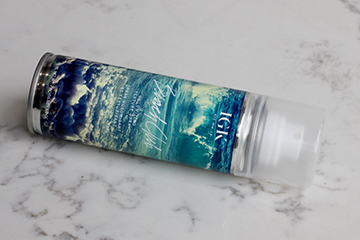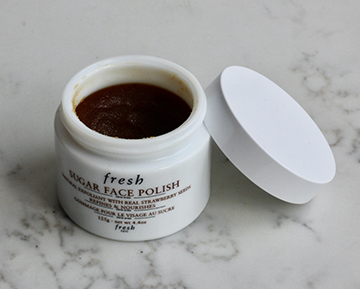 What are some beauty items that you can't live without?
One of my favorite skincare products is the Fresh Black Tea Eye Cream. Even if I've gotten very little sleep, it always freshens up my undereye and leaves me feeling much more energetic and upbeat. The Fresh Sugar Polish Face Mask is also wonderful. I'll apply it to my face when I'm needing some relaxation time at night. Even if I only wear it for fifteen minutes, it gives my skin this supple, healthy glow. For my hair, IGK's Beach Club Texture Spray always gives a nice little boost without having to put in too much work. I also love Glossier's Boy Brow Gel for when my eyebrows are looking deflated.
Do you have any upcoming shows that your Japanese fans can look forward to? 
I have no concrete plans as of right now, but I'm planning on doing a show in Los Angeles as well as some in Europe, so stay tuned!